We Connect with Love & Care
Welcome to St. Paul's Convent School Parent-Teacher Association
Welcome to St. Paul's Convent School PTA! Whether you're new or returning, we're excited to have you as part of our vibrant family!
The PTA is dedicated to fostering collaboration between parents, teachers, and the School. Together, we'll create a pleasant and purposeful learning environment for our girls. As parents, your support and participation are invaluable. Whether you will engage in our activities as a parent volunteer, or simply attend our meetings and gatherings, your involvement is vital to our success! As we embark on this new journey together, let us embrace the spirit of collaboration, understanding, and mutual respect. Together, we can make a positive impact!
Once again, welcome to the PTA! We look forward to a year filled with growth and memorable moments.
Parent Volunteers (2023/24)
PTA strives to create a sense of community amongst parents, students and School. We value partnership with parents as the key to our success. Let's all be grateful and stay positive to embrace another successful year ahead!
SPCS PTA Executive Committee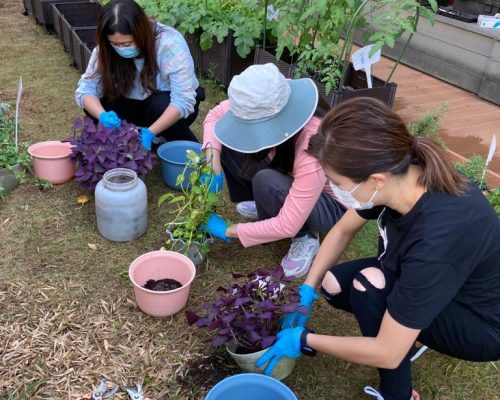 The St. Paul's Convent School Parent Teacher Association supports the school's undertaking and efforts to maintain environmental-friendly school grounds and to reinforce awareness of the importance of the environment.
Wish to know more about us?
Contact us at spcspta@gmail.com