We Connect with Love & Care
Welcome to St. Paul's Convent School Parent-Teacher Association
Welcome to another year of St. Paul's Parent-Teacher Association (PTA) website.
Striding into the 16th year of PTA, we will continue to uphold the core values of PTA: to promote collaboration and partnership between Home and School, and support the School in developing a pleasant and safe learning environment for our girls.
It is encouraging to share the news that PTA has recruited around 460 members this academic year. As we may be seeing the end of the COVID 19 Pandemic, it is optimistic that more in-person events may be held this year and you can be reassured that every efforts will be made during these events to reduce the risk for everyone ——-"TOGETHER, WE FIGHT THE VIRUS".
If you have not enrolled as a member, you can learn more about us and our mission on our website and be welcome into our family. We look forward to seeing you soon in our future PTA activities.
Parent Volunteers (2022/23)
PTA strives to create a sense of community amongst parents, students and School. We value partnership with parents as the key to our success. Let's all be grateful and stay positive to embrace another successful year ahead!
SPCS PTA Executive Committee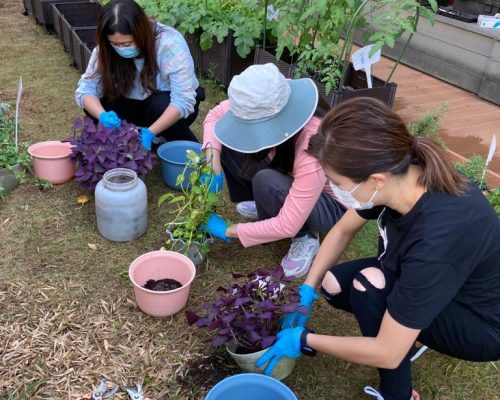 The St. Paul's Convent School Parent Teacher Association supports the school's undertaking and efforts to maintain environmental-friendly school grounds and to reinforce awareness of the importance of the environment.
Wish to know more about us?
Contact us at spcspta@gmail.com